For us it is literally the connection of the idea & the work - for you the individualization of your packaging. Set colorful accents and leave your signature on your products.

Just like the cherry on top of the cake, ribbons and meshes create a visual flourish for any packaging. Our society likes to surround itself with beautiful designs - a pleasing decoration is part of our well-being. Delight your customers with colorful and high-quality ribbons and meshes as accessories for your products.
Classic elastic ribbons, elastic loops and binding cords in gold and silver convince with their quick processing and easy handling. We offer an enormous selection of ribbons in different materials and in trendy colors for every season. The rolls are wound with 20m to 100m.
The finished meshes and loops impress with a variety of materials, colors and processing options.
Seasonal ribbons from our creative catalogs
If you are looking for new ideas, you will find plenty of inspiration in our seasonal creative assortment.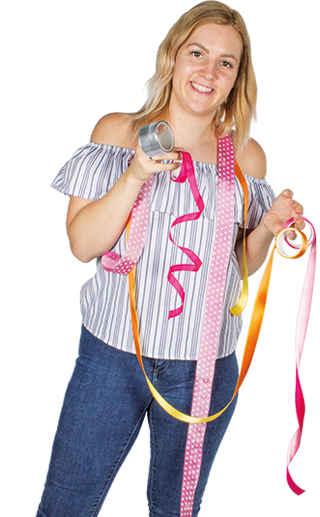 Custom-made ribbons with individual imprint are silent trademarks of many companies.
Choose a ribbon created for your company and make a visible mark:
Individual ribbon width
Individual material (single satin ribbon, double satin ribbon, super satin ribbon, taffeta ribbon with and without wire edge)
Individual printing + printing color (relief printing, digital printing, printing/negative printing - 19 printing colors to choose from)
Individual embossing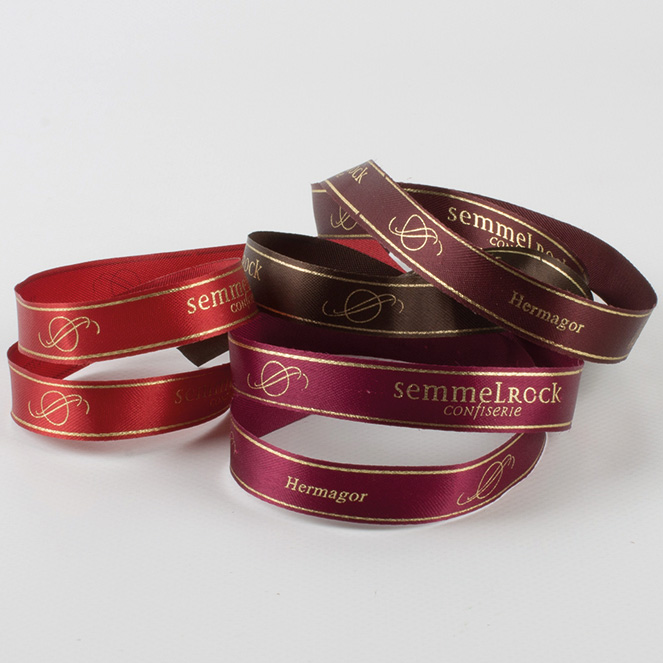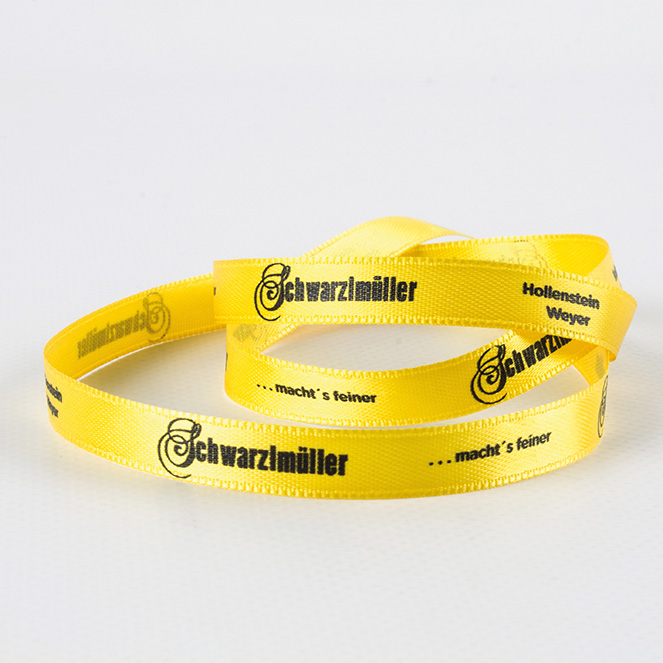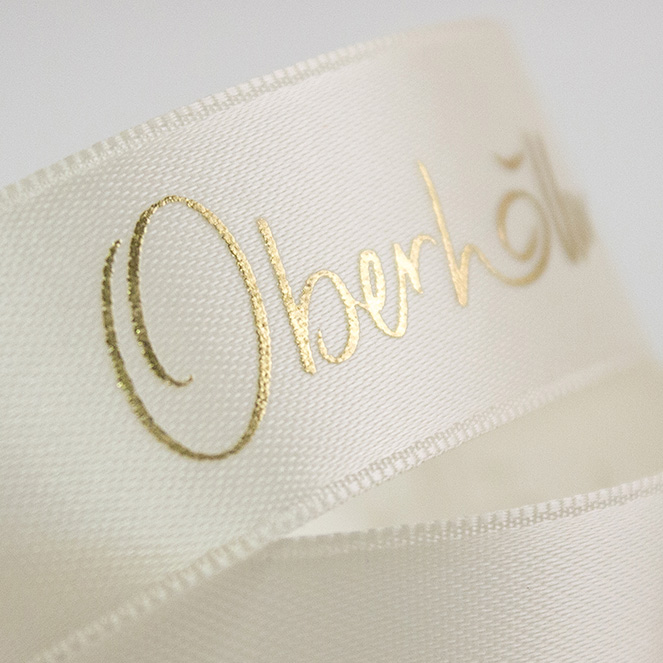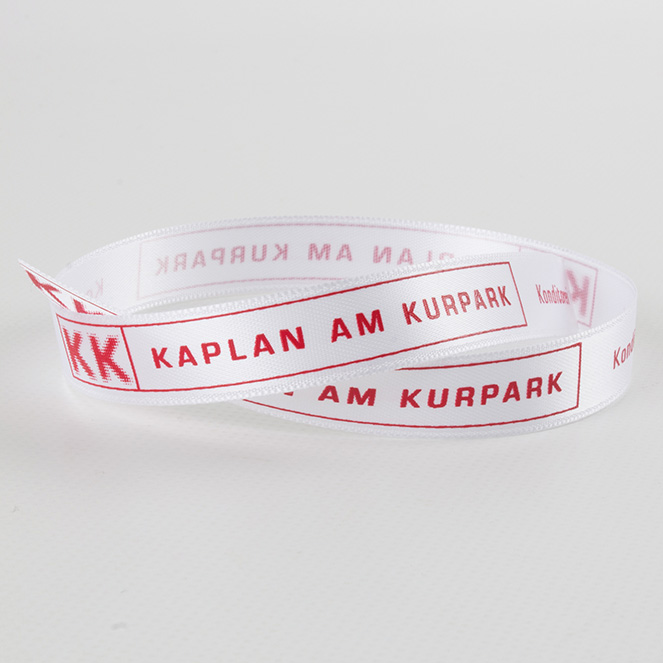 On request, we can produce bound meshes in various versions from your printed ribbon or a ribbon from our standard assortment. As a binding type you can choose between 2 wing loop (Biedermeier mesh) or 4 wing loop.
So that you can fasten your stitch optimally, you can decide between clip, elastic loop or glue point.
Your individual mesh is possible from 1,500 pieces depending on the design.
Special designs allow you to transfer your corporate design or your company image to your meshes. This way you remain unique and characteristic!